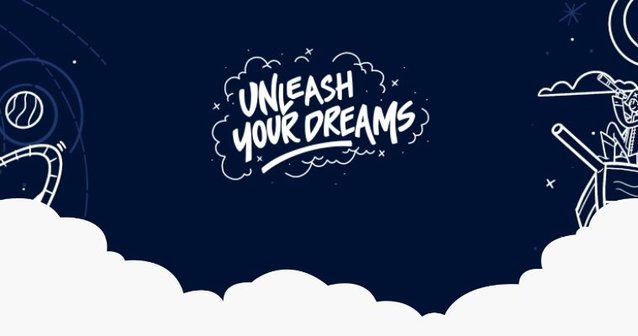 What to Do With Old Mattresses? 15 Creative Uses for Your Old Mattress
If your mattress has reached retirement, you may be about to throw it a party and send it on its way to enjoy its twilight years. But, hold on, you don't need to say a tearful goodbye to your faithful old mattress when you can upcycle it!
While you can recycle old mattress, you could upcycle the materials and create some funky conceptual art, among other things.
1. Donate It
Donating your mattress to a thrift store or charity could give it a new lease of life.
2. Recycle It
When you recycle old mattress, you give it a new life, rather than adding it to a trash heap. Each state offers different options for mattress recycling. Check out byebyemattress.com, who will help you find a local recycling center. Our Mattress Disposal Guide also has more information on recycling options.
Buying a new bed? Consider replacing your old mattress with a more eco-friendly alternative, like a natural latex mattress. Nolah offers two Talalay latex hybrid mattresses with recycled steel coils: the Nolah Natural and Nolah Nurture for kids.
3. Sell It
You could make some extra cash by selling your old mattress. Use this handy guide to help you clean and disinfect your mattress. Post some pictures on your local Facebook Marketplace or classifieds and watch the bids roll in.
4. Repair It
Learn how to fix a sagging memory foam mattress here. Repairing a mattress costs much less than buying a brand new mattress and is much easier than you think. You could sew up any holes with a simple needle and thread, fix mattress sagging with plywood, or a good clean could be enough to bring it back to life.
5. Reuse the Mattress Springs as Decorations
Feeling crafty? The springs of an old innerspring mattress can be reused as a candle, photo, cutlery, or snack holder.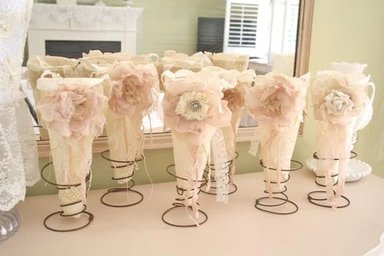 6. Reuse a Memory Foam Mattress as a Bed for Your Cat or Dog
Your furry little buddy will be grateful for your old mattress (will also be calming for your pet as it has your scent all over it). Cut the mattress to size, put on the floor or in a basket, and cover with a towel or blanket. Woof!
7. Create Alternative Bedding and Furniture
The fabric and foam in your mattress could be recycled to create cushions, bean bag filler, stuffed animal filler, or bed pillows.
8. Compost
To recycle old mattress in an environmentally friendly way is to use the materials to make a compost container. Your old wooden bed frame can be rebuilt into a crate to hold your compost. The mattress filling and fabric can be used as a lid for the crate to keep your compost dry (although it won't keep those busy bees away, not that you would want to anyway).
9. Make Rugs Out of Your Old Mattress Upholstery
If you've been using a mattress protector and the fabric is clean from stains, you could transform your old mattress into a jazzy rug. Use additional fabric from old clothes to create a patchwork style rug that will make your friends green with envy.
10. Repurpose Your Old Mattress in Your Backyard
Kids love bouncing on the bed much to the dismay of their parents. Recycle old mattress by putting it in your backyard and have your kids bouncing for joy. Your old mattress can also act as a cushion under a jungle gym to prevent accidents. Children have fantastic imaginations and will turn that old mattress into a space-bound rocket ship.
11. Create Art
Every human being is creative, even if you think you're not. An old mattress can be recycled into a glorious piece of art. Use fabric paint, additional fabric, sew beads onto it. Visit your local art gallery and fabric store for inspiration.
12. Disassemble and Keep Some Parts
Parts of your old mattress and bed can be removed and reused. Metal springs, buttons, fabric, and stuffing can all be recycled.
13. Make a Planter From Mattress Springs
An old innerspring mattress can be transformed into cute little plant holders. You could paint the springs bright colors to liven up your garden even more.
14. Make a Hanging Kitchen Rack From an Old Bed Frame
Recycle old mattress frame by using it as a kitchen rack. Hang the mattress frame from the ceiling over your countertop and use S hooks to hang mugs, pans, and pots.
15. Repurpose Your Old Mattress Into Porch Chairs
An old mattress and bed can be repurposed into a funky porch swing. It's easier than you think and lots of fun to use.
FAQs
Does Salvation Army Take Mattresses?
Some Salvation Army locations will accept a used mattress depending on its condition. If your mattress is clean and free from stains and soils, it could go to a needy home. Call your nearest Salvation Army to confirm their acceptance. Alternatively, you could upcycle your old mattress if it can't be donated.
Does Goodwill Take Mattresses?
Recycling your old mattress at your local thrift store is a great idea and could go to a needy home. Reusing old items is environmentally friendly. It's important to note that many thrift stores will expect the old mattress to be clean and free from stains and soils. Call your local Goodwill to see if it can be donated.
Do Mattress Stores Take Old Mattresses?
Mattress stores will typically charge a fee to take your old mattress when they deliver your new bed. Online mattress retailers also offer the option of disposing or donating your old mattress. You could save money with online retailers pick up or at least get a much more favorable rate than brick and mortar mattress stores.
Where to Donate a Box Spring
If your old box spring mattress is in reasonable condition, it could be donated to your local thrift store. Call your local store first to check. If not, the springs of the mattress can be upcycled to make a photo holder, wine rack, or art project. All you need is your imagination.
How to Get Rid of a Mattress for Free
Many thrift stores will pick up your old mattress for free if it's in good condition and be resold. Selling your old mattress online is another way to make some cash and have it picked up for free. Contact your local charity as they may take the mattress off your hands.
Conclusion
With a little imagination and creativity, you can restyle an old mattress and bed into a piece of art, furniture, or decoration. Donating your old mattress is equally worthwhile. Anything can be upcycled and most items can be donated and reused if in reasonable condition.
Buying a new mattress? Choosing a mattress with a sleep trial is the best way to ensure you get a mattress you love!
You May Also Like These Articles
Become a Sleep Hero With Our Sleep Hacks & Resources
We can all become better at sleep and we'll love to help you become a true sleep hero. Read on below and check out our curated sleep hacks and resources. Don't Sleep on Exclusive Offers
Sign up for our newsletter, and you'll be the first to know about discounts, deals, and what's new at Nolah.