The Best Mattresses for Side Sleepers
Nolah AirFoam™ Mattresses Rank #1 for Side Sleepers
If you naturally gravitate to sleeping on your side, you're among the majority—an estimated 74 percent of adults sleep in this position. But despite the position's popularity, very few mattresses are specifically designed for side sleepers. Most mattress brands stick to the "one-for-all" design approach, aiming to make mattresses that suit as many sleepers as possible.
Nolah's founders saw the limitations of this approach. Depending on a person's size and sleep position, they need support in different places and in varying degrees. If you try to make a mattress that fits everyone, it won't truly fit anyone.
Instead of attempting a one-size-fits-all solution, Nolah started by focusing on one key demographic. We designed our first mattress—the Nolah Original—as the perfect side-sleeper mattress.
Along that way, we developed Nolah AirFoam™, a new-and-improved iteration of contouring foam that outperforms memory foam in pressure relief, durability, and temperature regulation. Today, the Nolah Original and our subsequent AirFoam™ mattresses (the Signature and hybrid Evolution) continue to earn recognition as the best mattresses for side sleepers.
Are Nolah Mattresses Only for Side Sleepers?
No! Across our lineup of five mattresses, we have something for sleepers of all sizes and sleep positions.
We designed the Nolah Original with the unique needs of side sleepers in mind, but the Original is a highly versatile mattress. It's also a good fit for lighter-weight back and combination sleepers. The Signature also uses Nolah AirFoam™, but it has a thicker design, making it a great fit for slightly heavier back and combo sleepers.
Meanwhile, the Evolution AirFoam™ hybrid comes in three firmness levels, accommodating a wide range of sleeper profiles. The latex hybrid Nolah Natural is also very versatile, meeting the needs of all sleep positions, depending on the sleeper's weight. Lastly, the flippable-firmness Nolah Nurture supports most kids through their formative years.
Not sure which Nolah mattress is right for you? Head over to our Mattress Comparison page for more information.
SHOP NOLAH MATTRESSES
Finally, a Mattress Made for Side Sleepers
What do we mean when we say Nolah AirFoam™ and our AirFoam™ mattresses are made for side sleepers? They enhance the natural benefits of side sleeping and address the position's vulnerabilities. Our Side Sleeper Guide explores the unique needs of side sleepers in greater depth, but below, we've summarized what you need to know to find a side-sleeper mattress.
What Side Sleepers Need From Their Mattress
Sleeping on your side has natural benefits, like avoiding pressure on your back, preventing snoring, and aiding digestion. However, it also concentrates your body weight across less surface area than back and stomach sleeping. As a result, side sleeping creates pressure points around the shoulder, hip, and knee that contact that mattress.
To offset these vulnerabilities, side sleepers need a bed with the following qualities.
Firmness With Flexibility– Most side sleepers find the right balance of comfort and support on a soft to medium-firm mattress, depending on their weight. This firmness range provides enough resistance to keep the spine aligned but offers enough flexibility to cradle and cushion your joints. To find the exact firmness level that suits your needs, head over to our Mattress Firmness Guide.

Contouring Comfort– To avoid stiffness and soreness, side sleepers need a mattress that contours to their curves—especially around the lower shoulder, hip, and knee. In general, innerspring mattresses don't provide enough cushioning for side sleepers. They typically prefer all-foam, foam hybrid, latex, or latex hybrid models.

Premium Pressure Relief– Because side sleeping creates pressure points around the shoulder, hip, and knee, side sleepers need a pressure-relieving mattress that redistributes their weight. Pressure-relieving materials like foam and latex help disperse your weight, decreasing the peak pressure around the heavier parts of the body and sensitive joints.
What Makes Nolah AirFoam™ Mattresses Ideal for Side Sleepers?
While designing the Nolah Original, the Nolah team developed and tested hundreds of foam formulas. We wanted to build the ideal side-sleeping mattress and invent an advanced foam that addresses memory foam's shortcomings.
This process led us to our proprietary polyfoam mattress material: Nolah AirFoam™. While initially designed for side sleepers, this durable, temperature-neutral mattress foam has benefits for all. For side sleepers, it checks all the boxes listed above.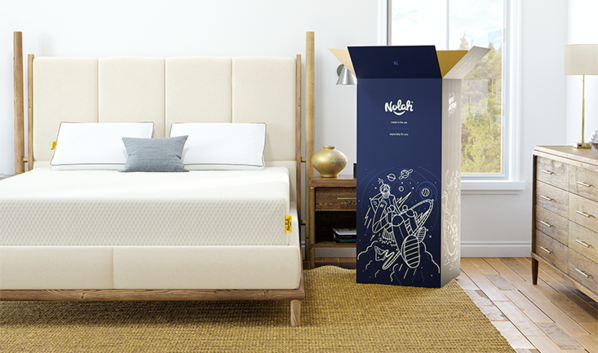 1. The Firmness and Support Side Sleepers Need
AirFoam™ is an ultra-durable, high-resilience polyfoam blend. AirFoam™ maintains its firmness and shape longer than memory foam, lasting years without softening or sagging.
Across our AirFoam™ mattresses, we offer five firmness levels: 4-5 (Signature All-Foam Hybrid and Evolution Plush), 5 (Original All-Foam Hybrid and Signature), 5-6 (Original), 6-7 (Evolution Luxury Firm), and 7-8 (Evolution Firm). This selection offers a comfortable choice for side sleepers of all weight classes. Side sleepers can use the chart below to find the AirFoam™ mattress that fits them best.
As long as you choose the right model for your body type, your AirFoam™ mattress will provide full-body support and keep your spine aligned. The foam will also offer just enough "give" to contour and cushion your joints but won't dip deep enough to jeopardize spinal alignment. This balance makes it critical to shop based on your weight class, not just your sleep position and comfort preferences.
Excellent Fit:
Original
Original All-Foam Hybrid
Signature
Signature All-Foam Hybrid
Evolution Plush
Excellent Fit:
Signature
Signature All-Foam Hybrid
Evolution Plush
Natural
Good Fit:
Original
Original All-Foam Hybrid
Evolution Luxury Firm
Excellent Fit:
Evolution Luxury Firm
Good Fit:
Signature
Signature All-Foam Hybrid
Evolution Plush
Evolution Firm
Excellent Fit:
Evolution Firm
Good Fit:
Evolution Luxury Firm
2. Contouring Without The Chemicals
How does Nolah AirFoam™ cushion and cradle your body without sacrificing support? The key is in its composition.
Traditional memory foam uses viscoelastic chemicals to achieve its flexibility. These chemicals give the material the close-hugging feel that many sleepers find comforting. However, these chemicals have their drawbacks.
Memory foam, also known as viscoelastic polyurethane foam, responds to both pressure and heat. That means it molds around your body when you move, but it also reacts to body heat and heat in the air. As a result, memory foam often softens too much and conforms too far, allowing the spine to fall out of line. Its temperature sensitivity also makes its firmness fluctuate throughout the seasons, sinking more in the hotter months. Plus, the addition of viscoelastic chemicals makes the foam degrade faster.
On the other hand, AirFoam™ is 100 percent temperature neutral and free from viscoelastic chemicals. That means it only contours in response to pressure and pressure removal. As long as you choose the right firmness level for your sleep position and weight, your AirFoam™ mattress will gently contour to your curves but won't conform so much that it sinks. Unlike memory foam, AirFoam™ doesn't make sleepers feel trapped in their mattress. It supports the spine, keeping it aligned through the entire night.
The absence of viscoelastic chemicals also makes AirFoam™ cooler, more durable, and better for the planet than memory foam. Nolah AirFoam™ is CertiPUR-US® certified, meaning it's healthy for you and the environment.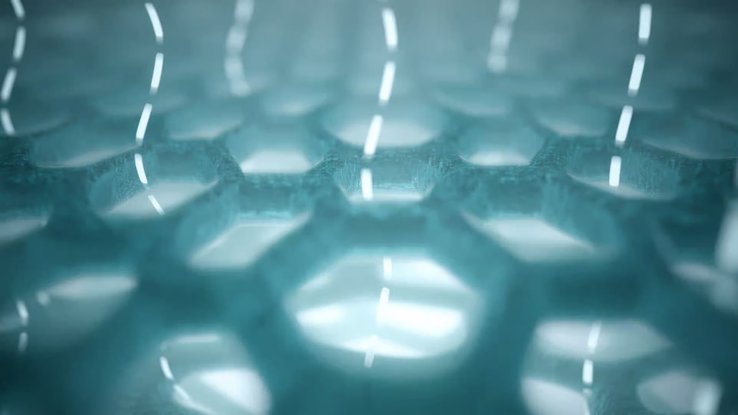 How Nolah AirFoam™ Keeps Cool All Night
The viscoelastic chemicals in memory foam give the material its flexibility, but they also trap heat. The foam softens under your body heat and traps the hot air within its cells. Free from these chemicals, AirFoam™ is 100 percent temperature neutral and helps dissipate heat instead of holding it in. It also has a highly breathable structure, letting cool air in and hot air out. Plus, all Nolah mattresses come wrapped in advanced, moisture-wicking covers that enhance cooling and keep your mattress dry.
3. Best-In-Class Pressure Relief
A high-quality mattress does more than cushion your body and keep your back in line. It also redistributes your weight, spreading it across the surface of your mattress, so no one part of the body bears too much. A pressure-relieving mattress offsets peak pressure, which builds around the shoulder, hip, and knee if you sleep on your side.
On a traditional memory foam mattress, a side sleeper would feel their weight concentrate around these areas, often causing soreness and pain. Meanwhile, Nolah AirFoam™ contains billions of tiny compressed air pockets that disperse a person's weight. As shown in the pressure map below, sleepers feel four times less peak pressure on AirFoam™ than on traditional memory foam.
Nolah Mattress Benefits for All Sleepers
Aside from perfecting our products, Nolah also works hard to make the online mattress shopping experience as simple and convenient as possible. All Nolah mattress shoppers, not just side sleepers, can enjoy these policies and benefits.
Mattresses Made to Last– Our mattresses are made to order at our vertically-integrated factory using the finest materials and quality construction.

120-Night Sleep Trial– All Nolah mattress purchases include a 120-night at-home sleep trial. If you don't love your new bed, you can initiate a hassle-free return or exchange after the first 30 days.

Lifetime Warranty– When you buy any Nolah mattress, you get our lifetime warranty. You can read all the policy details here.

Accident Protection Plans– You can also purchase an accident protection plan with any mattress for further peace of mind. Our Mulberry protection plan covers accidents and wear-and-tear that the standard warranty doesn't, like stains, rips, and punctures. The plan costs just $.99 with the Nolah Nurture kids' mattress and as low as $49 with our other models.

Online Support Services– Buying a mattress online doesn't mean you're on your own. Our knowledgeable customer support team is available every day and can help you find your perfect-fit mattress.
Disclaimer: Nolah does not provide medical advice. All resources on the Nolah blog, including this article, are informational only and do not replace professional medical counsel. Talk to your doctor about any health, mental health, or sleep-related issues.