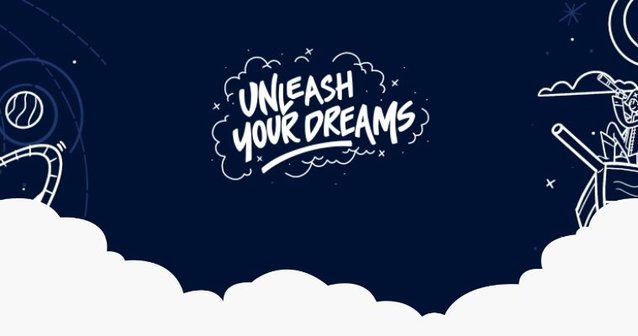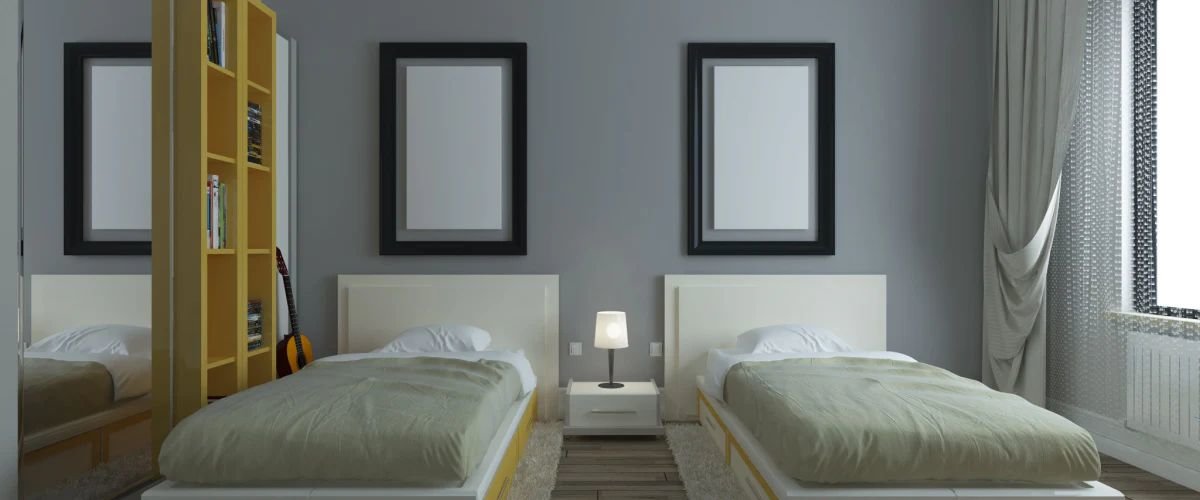 Twin vs. Twin XL Mattress: Which Size Is Right for You?
Whether you're shopping for yourself, a child, or a teen, choosing the right mattress size is essential to your comfort and bedroom logistics. For extra bedrooms or rental properties, single sleepers, kids, and teenagers, twin and twin XL models make great space-saving options.
But what's the difference between the two, and which best suits your needs? In this guide, you'll learn everything you need to know about these popular mattress size options and what factors to consider when choosing between the two.
Want to learn about other bed sizes? Our Bed Sizes guide and other size comparison articles like Full vs. Queen have more information for savvy mattress shoppers.
What's the Difference Between a Twin and Twin XL Mattress?
Twin and twin XL mattresses have the same width, but the twin XL tacks on an additional 6 inches in length. While twin mattresses measure 38 inches by 74 inches (2,812 square inches), twin XL mattresses measure 38 inches by 80 inches (3,040 square inches).
Twin XL mattresses have the same length as queen, king, and split king mattresses, and twin mattresses have the same length as full (double) mattresses.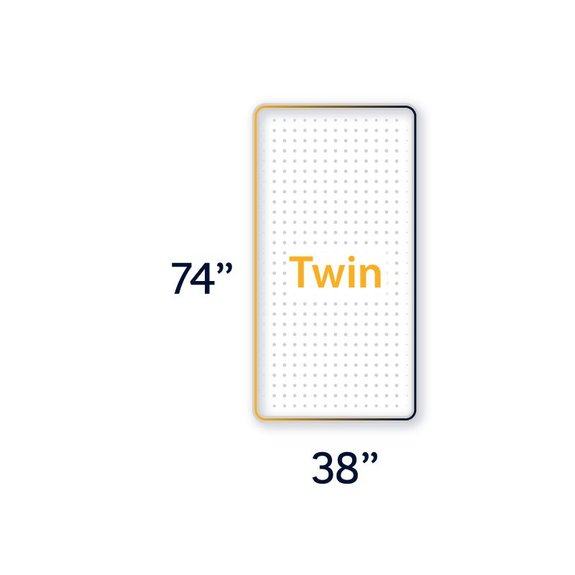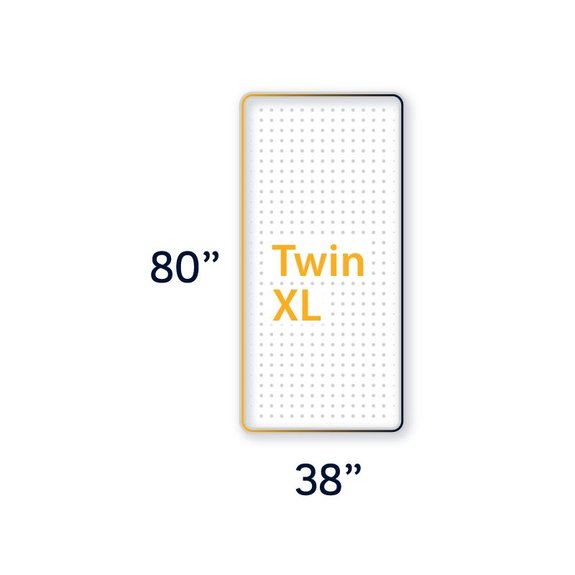 Twin vs. Twin XL Dimensions
Size
Width
Length
Surface Area
Considerations
A variance of 228 square inches may not sound like much, but it can make all the difference for taller individuals who need more room or for smaller bedrooms that need more space. To help decide between the two size options, take these factors into consideration.
Height
How tall are you? Or, if you're shopping for an adolescent, how tall do you think they may grow? We recommend choosing a twin XL for sleepers 6 feet tall or taller.
For anyone under 6 feet tall, you'll have enough room to stretch out on a regular twin mattress. But if you want some extra wiggle room or sleep with a pet at your feet, you may want to opt for the longer twin XL model.
Room Size
Saving space may be the reason you're shopping for a twin or twin XL bed in the first place. If that's the case, remember the 6-inch length difference (228 square inches) between the two sizes.
How much bedroom real estate should your bed take up? With the head of the bed against the wall, we recommend maintaining at least 30 inches of clearance on the remaining three sides. Keep that in mind when measuring your room to find your mattress size fit.
Price
Due to the extra surface area, twin XL mattresses require more materials to manufacture. Typically, they cost about $50 to $250 more than a twin, depending on the base price. If you don't need the extra surface area, choosing a twin is a great way to save.
Twin XL mattresses typically cost $50 to $250 more than standard twins.
Bed Frame, Bedding, and Accessories
Some bedding may be sized to work with both twin and twin XL mattresses, but bed frames and accessories like mattress toppers and protectors usually require an exact fit. If you already own any of these items, you won't have to replace them if you stick with the same mattress size. If you're buying a new mattress and all-new accessories, bear in mind that the larger size models will cost a fraction more.
Split King Beds and Bases
One last thing to note about twin versus twin XL mattresses is compatibility with split king bases. If you're buying mattresses for this purpose, you need twin XLs, not standard twins.
A split king bed comprises two twin XL mattresses side by side on a single bed frame. When used with an adjustable split king base, having two separate mattresses allows couples to independently adjust each side of the bed.
Shop Twin and Twin XL Mattresses at Nolah
If you've considered all the factors above, you're ready to make your final decision between a twin and twin XL mattress!
Considering a Nolah AirFoam™ or natural latex hybrid mattress? All our mattresses, including our premium Nolah Signature and flippable Nolah Nurture kids' mattress, all come in both twin and twin XL sizes. While smaller, our twin and twin XL beds pack in the same cooling and pressure-relieving benefits as our larger models.
Nolah mattress toppers, mattress protectors, and bamboo bed sheets also come in twin and twin XL sizes. We offer our adjustable bases in twin XL and larger, and our Nolah Platform Base in twin and up.
You May Also Like These Articles
Become a Sleep Hero With Our Sleep Hacks & Resources
We can all become better at sleep and we'll love to help you become a true sleep hero. Read on below and check out our curated sleep hacks and resources. Don't Sleep on Exclusive Offers
Sign up for our newsletter, and you'll be the first to know about discounts, deals, and what's new at Nolah.