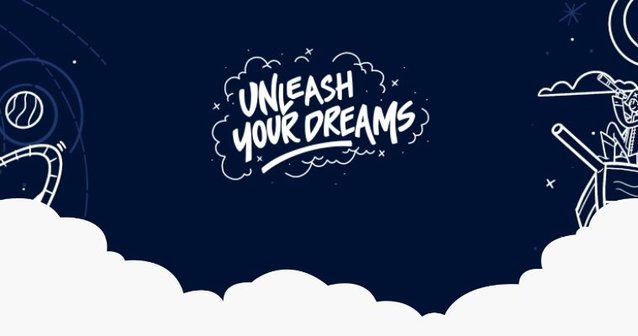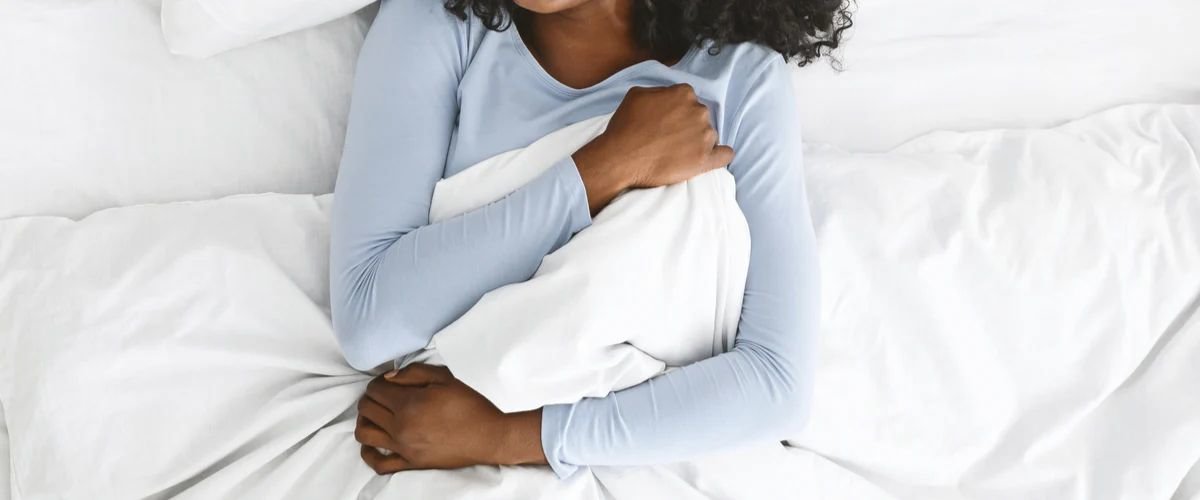 How Do Weighted Blankets Work?
Weighted Blanket Benefits, Uses, and Shopping Tips
After a long, stressful day, hugging a loved one or curling up in your favorite blanket provides instant comfort. A weighted blanket combines the sensation of both, offering gentle pressure that soothes both your body and mind.
But how do weighted blankets work, and how can you find a high-quality option that relieves stress or sends you to sleep? This guide will unpack everything you need to know about weighted blankets, from their history as an occupational therapy tool to which materials make the best filling.
What Is a Weighted Blanket?
As the name suggests, weighted blankets are blankets—either bed-sized or throw blankets—packed with a heavy filler material. The best weighted blankets distribute their filling evenly, spreading the weight throughout the blanket for consistent, soothing comfort.
Weighted blankets borrow an occupational therapy technique called sensory integration therapy, most commonly used for individuals with autism spectrum disorder (ASD or autism) and sensory processing disorder (SPD). More specifically, weighted blankets use deep pressure stimulation (DPS or deep touch therapy) to induce calm and reduce anxiety.
Researchers developed the first weighted blankets as an occupational therapy tool, but today, anyone can purchase a weighted blanket and enjoy its comforting effects. They remain popular among individuals with developmental, mental health, and sleep disorders but have a wide appeal outside of these communities as well.
The exterior of the weighted blanket can be constructed from a variety of materials such as cotton, flannel, linen, rayon and bamboo like our Nolah Bamboo Sheets.
Weighted Blanket Benefits and Uses
As with most therapy and wellness products, weighted blankets have benefits backed by data and more subjective benefits with effects that vary from person to person. But many people find comfort in weighted blankets, so they may be worth trying even if you're skeptical of their scientific effectiveness.
Deep pressure stimulation uses touch and gentle force to calm the nervous system. Aside from wearing weighted garments like blankets and vests, DPS therapy can use hugging, squeezing, holding, brushing, and swaddling to induce calm.
Wrapping yourself in a weighted blanket creates the same sensation as receiving a comforting bear hug or snuggling with a loved one. How? DPS increases the production of serotonin, dopamine, and oxytocin. These hormones act as neurotransmitters, boosting your mood and creating a sense of calm. At the same time, DPS reduces cortisol, often called the "stress hormone."
This combination of soothing stimulation and feel-good hormone release has a calming effect and may produce the following benefits:
1. Mental Health Help
If you have high stress levels, depression, bipolar disorder, or an anxiety disorder like general anxiety disorder (GAD), post-traumatic stress disorder (PTSD), or obsessive-compulsive disorder (OCD), you may find symptom relief underneath a weighted blanket. While temporary, the feel-good hormone release prompted by DPS may promote relaxation and help combat feelings of anxiousness and stress.
2. Improving Sleep Quality
Stress and anxiety thwart quality sleep, so it follows that the calming effects of DPS can make it easier to fall asleep and stay asleep.
Research shows that weighted blankets may reduce the severity of sleep disorders like insomnia by combating anxiety and depression symptoms. Weighted blankets also help prepare the body for sleep by decreasing your heart rate, calming your breathing, and increasing melatonin production.
Weighted blankets may also help sleepers who experience general restlessness or have restless legs syndrome (RLS) by soothing their bodies and calming the mind, letting them drift off to sleep. However, more research needs to be conducted to support anecdotal evidence of this effect.
3. Pain Management
There's not enough evidence to definitively say weighted blankets provide pain relief, but early research shows promise for using them as at-home pain management tools.
According to a 2022 randomized control trial with 94 participants, "A 15-pound weighted blanket produced significantly greater reductions in broad perceptions of chronic pain relative to a 5-pound weighted blanket, particularly in highly anxious individuals. These findings are relevant to patients and providers seeking home-based, non-drug therapies for chronic pain relief."
4. Occupational Therapy
As previously mentioned, researchers originally developed weighted blankets for patients with autism or SPD. Occupational therapists continue to use weighted blankets, vests, and other DPS technology for sensory integration therapy, as they help decrease physiological arousal.
How to Find The Best Weighted Blanket for Your Relaxation and Sleep Needs
Weighted blankets began as therapy tools, but today, anyone can purchase a weighted blanket for home use. Shoppers can find weighted blankets at department stores or shop online from wellness brands or mattress and bedding companies like Nolah.
However, weighted blankets use various materials and construction methods, meaning they widely vary in quality and pricing. Shoppers will come across cheaply-made weighted blankets for $20 and ultra-luxurious models for upwards of $500.
To avoid overspending or ending up with a blanket that falls apart after a few nights, shoppers should look carefully at the product's make and materials. You should also consider size and weight to find your perfect fit.
Open-Knit Weighted Blankets
Before we dive into weighted blanket filler types, you should know that not all weighted blankets use this traditional design. You'll also find open-knit options like our Chunky Knit Weighted Blanket.
Why opt for a knit weighted blanket? This design maximizes breathability with its open construction. It also ensures even weighted distribution throughout the entire blanket.
Materials: What's In a Weighted Blanket?
Filler material sets weighted blankets apart in both quality and feel. The filling used also determines how much you'll pay for the blanket, as the stuffing makes up the bulk of the material costs. In the cart below, you'll find the pros and cons associated with the most common weighted blanket fillings.
Smooth texture

Durable

Eco-friendly

Hypoallergenic

Quiet

Heavier than other bead types, requiring less filling and allowing a thinner blanket design
Considered a premium material, glass microbeads cost more than other weighted blanket filler materials
Smooth texture

Durable

Eco-friendly
Harder to find and more expensive than other filler materials
Smooth texture

Durable

Heavier than other bead types, requiring less filling and allowing a thinner blanket design
Clump more than other bead types

Noisier than other bead types
Polypropylene (Plastic Poly Pellets)
Inexpensive

Smooth texture, but not as smooth as other bead types
Can have an odor

Can clump, creating an uneven feel

Weigh less than other bead types, requiring more filling

Bad for the environment if not properly disposed
Aquarium Gravel (Riverstone, Pebbles)
Hard, rugged edges make a less comfortable blanket

Does not distribute evenly
Far less durable than other weighted blanket fillers

Susceptible to mold and fungal growth, especially if the blanket gets wet
Clumps easily, especially if the blanket gets wet

Does not distribute evenly
Materials: Weighted Blanket Covers
Typically, weighted blankets have a two-layer design, including a removable cover and an internal chamber containing the filling. This design adds durability, prevents leakage, and lets you wash the blanket's exterior—similar to the benefits of a duvet vs. comforter.
Just like regular blankets, weighted blanket covers need to have the right texture and temperature-regulating properties to help you relax or fall asleep. You can choose between the following materials based on your tactile and temperature preferences.
Soft, silky-smooth texture

Moisture wicking and temperature regulating

Lightweight and breathable

Naturally antibacterial

Natural and sustainable

Highly durable
Higher quality materials come with a higher price tag
Soft, silky-smooth texture

Moisture wicking and temperature regulating

Lightweight and breathable

Naturally antibacterial

Natural and sustainable

Durable, but not as durable as bamboo
Higher quality materials come with a higher price tag
Soft texture

Lightweight and breathable

Natural

Durable
Higher quality materials come with a higher price tag
Synthetic

Sleeps hotter than other blanket materials
Weighted Blanket Size and Weight
Which weighted blanket size you should buy depends on how you intend to use the therapeutic tool. Opt for a throw blanket size if you want it for relaxing and snuggling on the couch. If you want a weighted blanket for its sleep-inducing qualities, choose one that's the same size as the rest of your bedding.
Most brands offer their weighted blankets in multiple sizes and weights. For throw blankets, you should choose a that's no more than 10 percent of your body weight. So, if you weigh 150 pounds, a 15-pound weighted blanket will work well for you.
Please note that these weight recommendations are for adults. We do not recommend weighted blankets for children.
Weighted Blanket Frequently Asked Questions
Are weighted blankets safe? For who?
Weighted blankets are widely considered safe for healthy adults. Nolah's weighted blankets are not made for children.
How do you wash a weighted blanket?
Most weighted blankets have a multi-layer design, including an exterior cover. You can typically remove and machine wash the cover, though care requirements vary by product and some weighted blankets are spot clean only. Be sure to read the care label for instructions.
Which materials make the best cooling weighted blankets?
If you're looking for a weighted blanket that offers maximum cooling relief, choose a model made with a breathable cover material or a breathable open-knit structure.
Disclaimer: Nolah does not provide medical advice. All resources on the Nolah blog, including this article, are informational only and do not replace professional medical counsel. Talk to your doctor about any health, mental health, or sleep-related issues.
You May Also Like These Articles
Become a Sleep Hero With Our Sleep Hacks & Resources
We can all become better at sleep and we'll love to help you become a true sleep hero. Read on below and check out our curated sleep hacks and resources. Don't Sleep on Exclusive Offers
Sign up for our newsletter, and you'll be the first to know about discounts, deals, and what's new at Nolah.