Featured Press
*Nolah Sleep may compensate affiliates for testimonials and product reviews.
"Falling asleep in this bed feels like a treat, especially after a long day. In the past, I've experienced adjustment periods where my body needs time to get used to a mattress, but not with Nolah, which let me get a full night of luxurious sleep from the get-go."
"Beyond being cooling and durable, the mattress is particularly comfortable for side sleepers, because its combination of foams results in a plush but supportive mattress with a medium amount of body contouring."

"In the sea of endless D2C mattresses, the Nolah Natural sets itself apart with exceptional materials, high-quality support, and a price point that won't break the bank."

"Many users, including those with back and hip pain, shoulder pain, pregnancy-related pain and sciatica, have reported that Nolah's mattresses have truly made a difference."

"With a medium firmness and polyfoam layer that keeps you supported (and not prone to sinking!), the Nolah is perfect for sleepers who have back pain and/or pressure points because it keeps the body feeling contoured."

"The main comfort foam in Nolah is called AirFoam. It's plush, airy (as the name implies) and pressure-relieving, but also quicker to respond to pressure than your typical memory foam."

"Side sleepers will love the soft cushioning around their hips and shoulders, but the mattress doesn't skimp on stable support that's necessary to keep your spine in a comfortable, neutral position."

"You get plenty of targeted support to ensure your spine is in alignment while you sleep, and that deep, deep hug from the foam helps alleviate aches and pains along your back."

"The mattress' heat diffusion and retention data indicated it to be one of the coolest mattresses we've ever tested. The mattress' top layers absorbed the heat and diffused it quickly throughout the mattress."

"It's an awesome mattress for combination sleepers because it adjusts as you do. I felt super supported throughout the night and well-rested once I got up in the morning."

"Where this mattress really stood out was its excellent motion isolation, which makes it a fine choice for couples with varying schedules and/or a restless partner."
"The mattress absorbs movement and is very comfortable — especially for back sleepers — as the seven-layer construction cradles your pressure points, supporting and aligning your spine."

"It's so breathable. Heat is drawn away from the body and efficiently dissipated. As a result, I don't wake up sweating in the middle of the night like I have with some mattresses."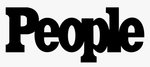 "We noticed a difference in the quality of sleep we got while testing this mattress, given that our back pain was noticeably less upon waking. It eliminates pain and provides support in all the right places."

"This mattress can work well for couples and back and side sleepers, and it's an especially good fit for those with back pain or pressure points along the spine."